Once again this year, I decided to trek to Orlando for the Thanksgiving holiday. In the past few months I decided to become a passholder at Universal Orlando so I have been visiting more frequently. I figured why not extend the Thanksgiving holiday from Thursday to Monday to spend some time checking out what I already know at Universal, and also looking into SeaWorld Orlando and Busch Gardens Tampa.
Day 1, Thanksgiving, was relatively uneventful. I arrived for early park opening at Islands of Adventure about 10 minutes before 8am, checked out my favorite attractions at that park, and then proceeded to Universal Studios for the rest of the day. I did my usual activities, and the only changes of note were the addition of a annual passholder lounge that includes an Arctic Coke machine which partially freezes bottled soda, and an unusually close dispatch on Revenge of the Mummy which resulted in my train halting after the treasure room, before the turntable, and on the turntable. That was different.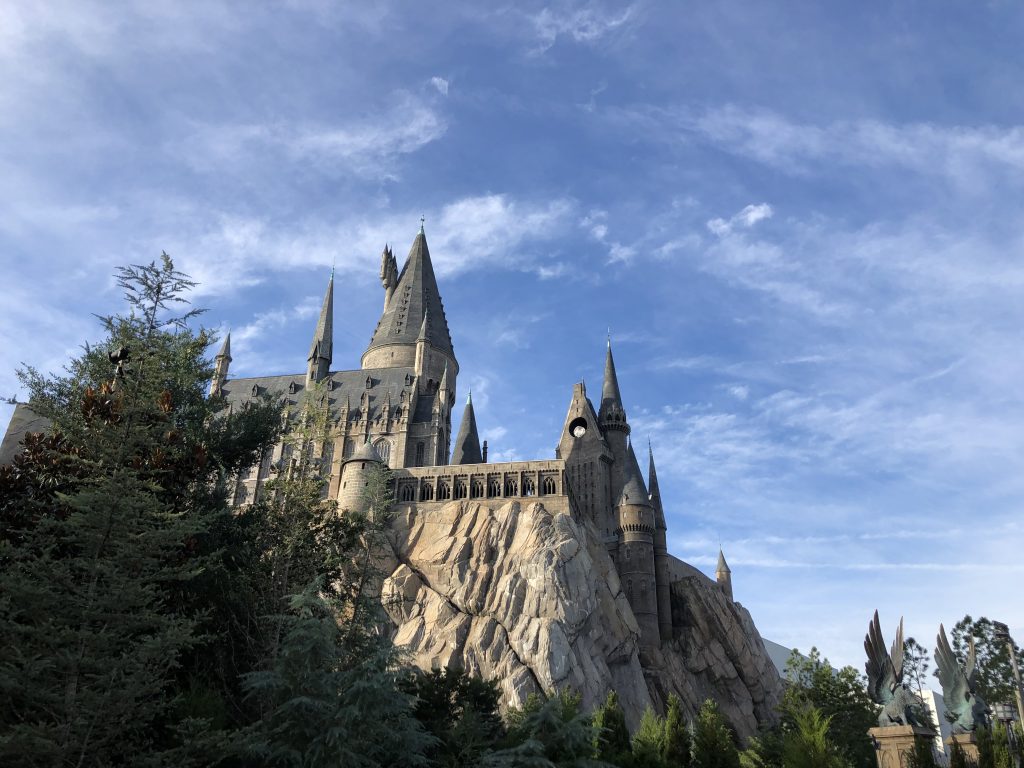 Day 2, Black Friday, I checked out SeaWorld for the first time ever. All three coasters at SeaWorld Orlando are delightful B&M's. The first one I rode was Manta. It is a much better implementation of a flying coaster than Nighthawk at Carowinds for two reasons: the restraint system and the fact that they use two stations for loading. Next, I wandered over to Antarctica: Empire of the Penguin. The ride utilizes neat trackless technology, but the real draw is the penguin exhibit that follows. Next, I rode Kraken, an older floorless coaster. Simple, but fun. Finally, I checked out Mako, the latest addition to the list of coasters at SeaWorld. It is well done, and has some great turns, but overall it doesn't top Fury 325 at Carowinds for me. Following this I rode Wild Arctic and watched the whale, sea lion, and dolphin shows. The whale show was ok, with the major marvel being 3 ton mammals jumping out of the water and splashing people. The sea lion show had a lot of humor and more interaction with the animals, but overall the dolphin show was the best of the three.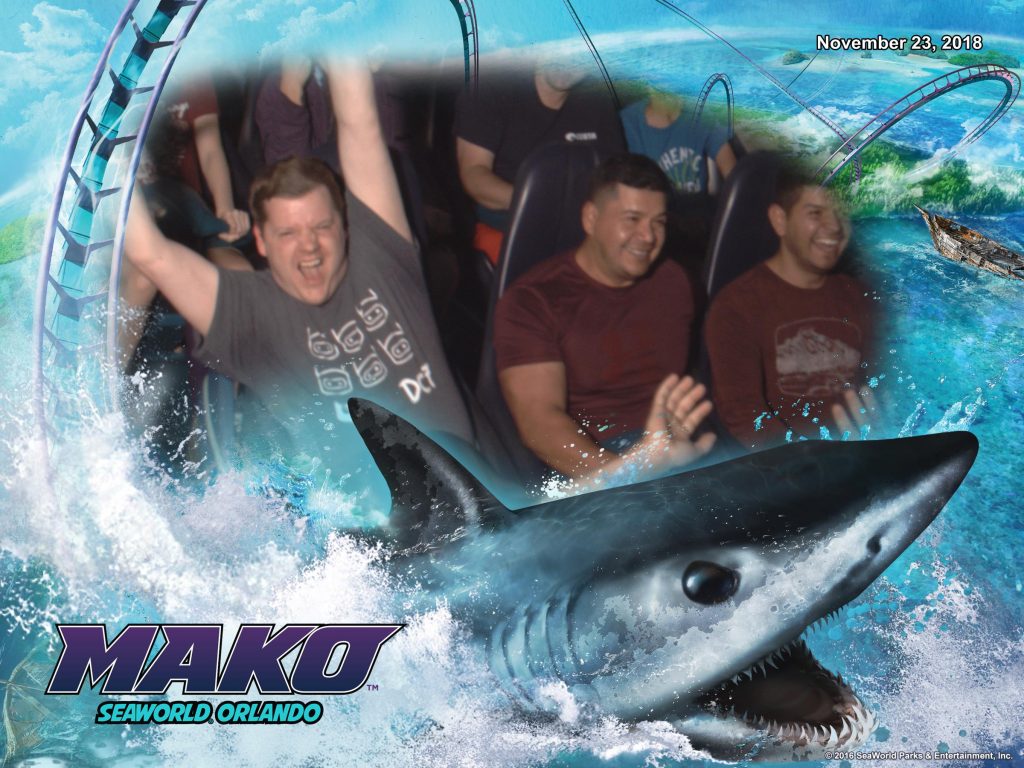 It's notable that I did not experience all attractions and shows at SeaWorld. I specifically excluded their latest ride, Infinity Falls, because I wasn't interested in getting wet. Others were excluded simply because I didn't wander into them.
I re-rode each of the coasters at SeaWorld and then called it a day at that park, I returned to my hotel for some supper and then headed back out to Universal to catch their night show that I enjoy. It's a combination of LED lit fountains, moving head lighting, lasers, and pyrotechnics. Basically all of my favorite things.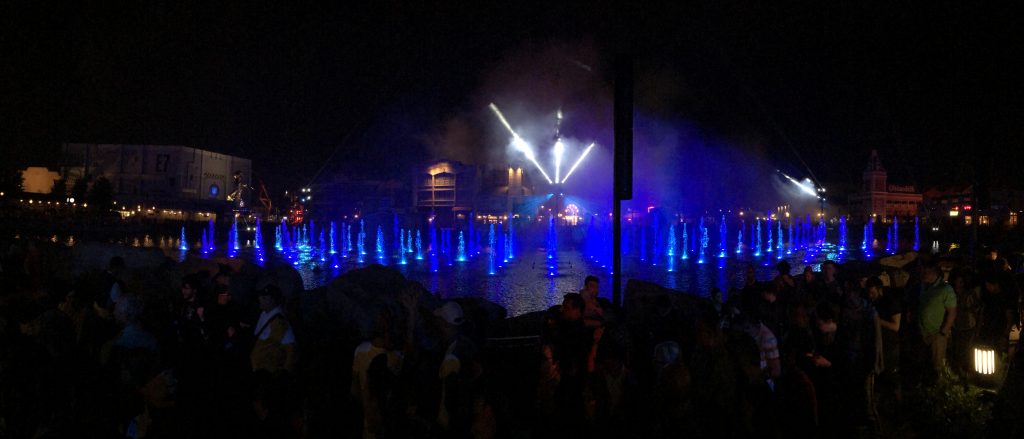 Day 3 was a big day. It included not only my first trip to Busch Gardens Tampa, but the "Roller Coaster Insider Tour". The tour started at 7:30 AM at the park entrance, where our delightful guide Norman checked us off on his list of guests and had us go through security and scan our park tickets. Immediately after this, we walked to our first tour of the day at SheiKra, the first B&M dive coaster in North America. After locking out the attraction, we put on harnesses and ascended 200 ft to the top of the lift hill in an elevator of sorts to take in the view of the park and Tampa.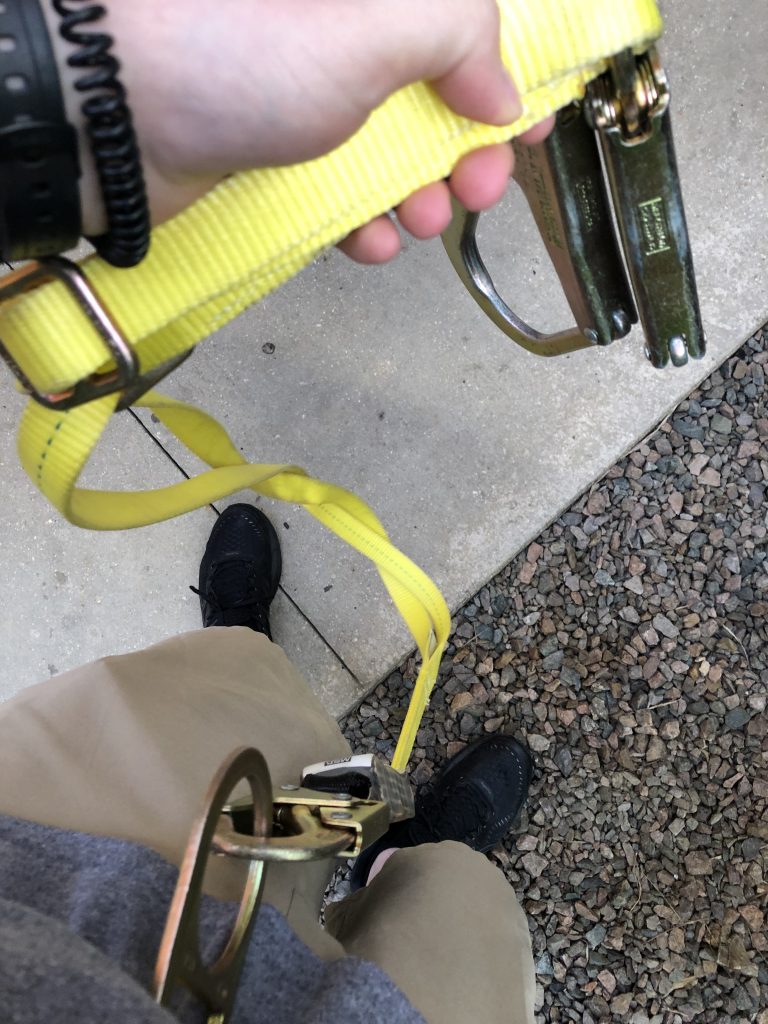 During this time, Norman shared numerous facts with us about SheiKra and roller coasters in general, while allowing us to take many pictures. I won't include many more pictures here because I think you should take the tour yourself to get the full experience.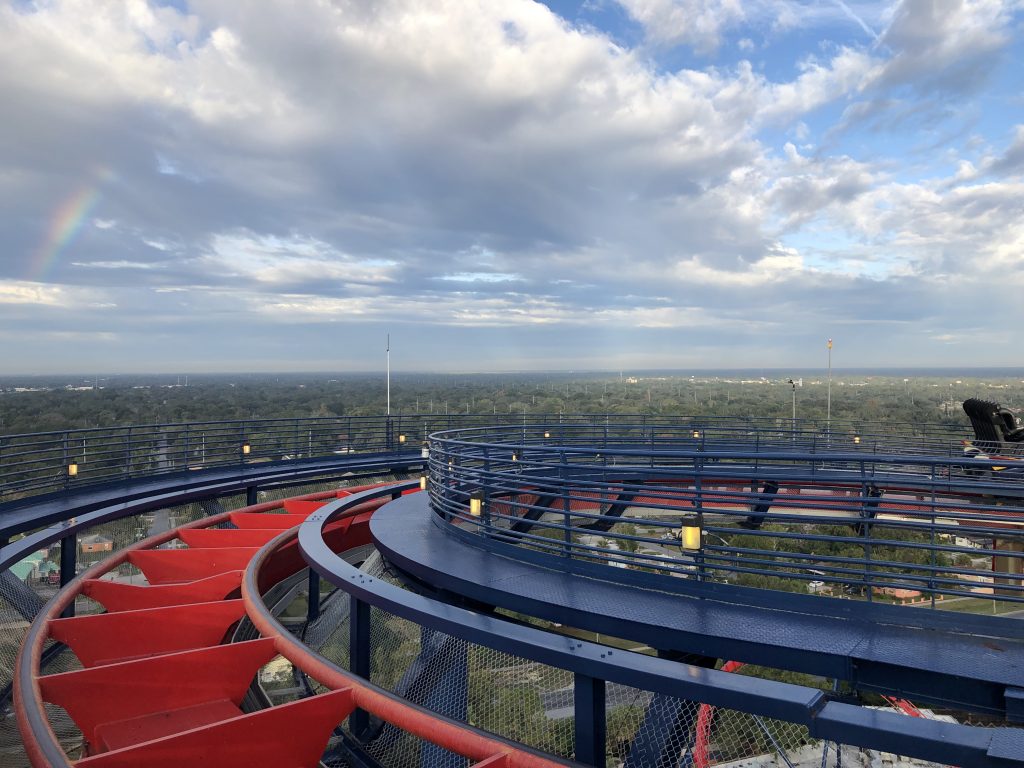 We descended SheiKra, and then toured the maintenance bay for the coaster to see one train under annual inspection as well as another parked train. The personnel here, notably Paul and Javier, were incredibly knowledgeable and eager to talk with us about SheiKra and the other coasters in the park.
Next, we headed over to Cheetah Hunt which is an Intamin Blitz coaster featuring three linear synchronous motor launches (electro magnets on the track move the trains which contain magnets). At this ride, we locked it out in the control booth where a member of our party noted the number of dispatches was well beyond one million. After locking out, we descended to the second launch of the coaster where Norman again shared intricate details of how the coaster works and facts about the components within.
After leaving the second launch and re-locking the gate, we went to the maintenance area for Cheetah Hunt where we observed many cool things including this incredible pallet of magnets.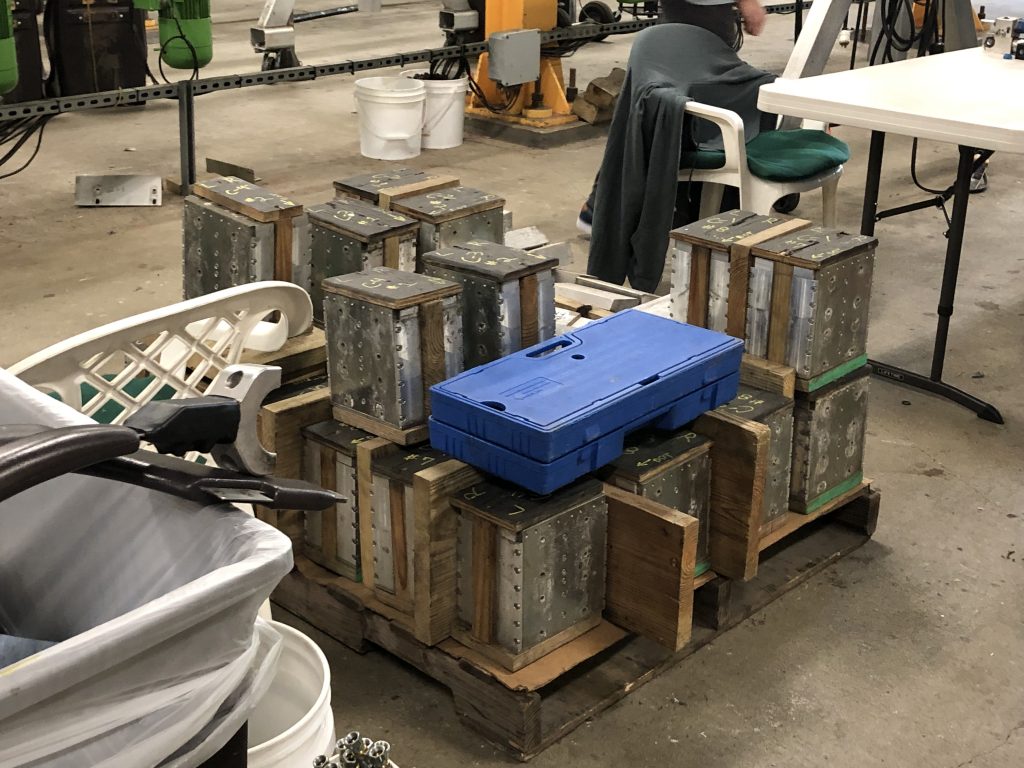 When we returned to remove our locks, the staff for the day had arrived at Cheetah Hunt and were preparing for park open as we departed.
Finally, we arrived at Cobra's Curse, a spinning coaster from Mack Rides. This ride is unique because of the lack of an initial lift hill and the rotating ride vehicles. There's a lift elevator instead of a lift hill to start the ride, followed by what by all appearances is a normal roller coaster ride. Then, during one of the brake runs, the cars rotate to face backwards, and you proceed down some more track. Finally, you ascend up a second lift hill, and then continue down the remainder of the track with each car spinning freely. While not an extreme experience, it is still unique and very fun.
Another technical feature of Cobra's Curse that is of note is the ability to dispatch separate ADA trains. This moves a train to separate loading area of the station to allow participants to take more time as necessary and avoid using the moving walkway for boarding. We were able to see this demonstrated during our tour of the ride control area, which was essentially the end of the tour. Then we rode the ride!
After ending the tour, we each received two ride readmit tickets which allow users to cut the lines of attractions. I used both of mine for Cheetah Hunt as it was an hour wait all day. I took in every coaster in Busch Gardens, and ignored water rides. Also, I checked out Falcon's Fury twice, which is a unique implementation of a drop tower where you fall face down instead of seated.
Day 4 was fairly uneventful. I spent part of day working before heading to Universal Studios for an evening visit where I enjoyed my favorite attractions and part of the holiday parade. I ended the day with something different by checking out the nearby Blue Man Group show. It was unique and I would love to see it again.
Day 5 was the last day. I dropped into Islands of Adventure for early park admission and rode Harry Potter and the Forbidden Journey as well as Spider-Man, where I captured this great picture of all my friends.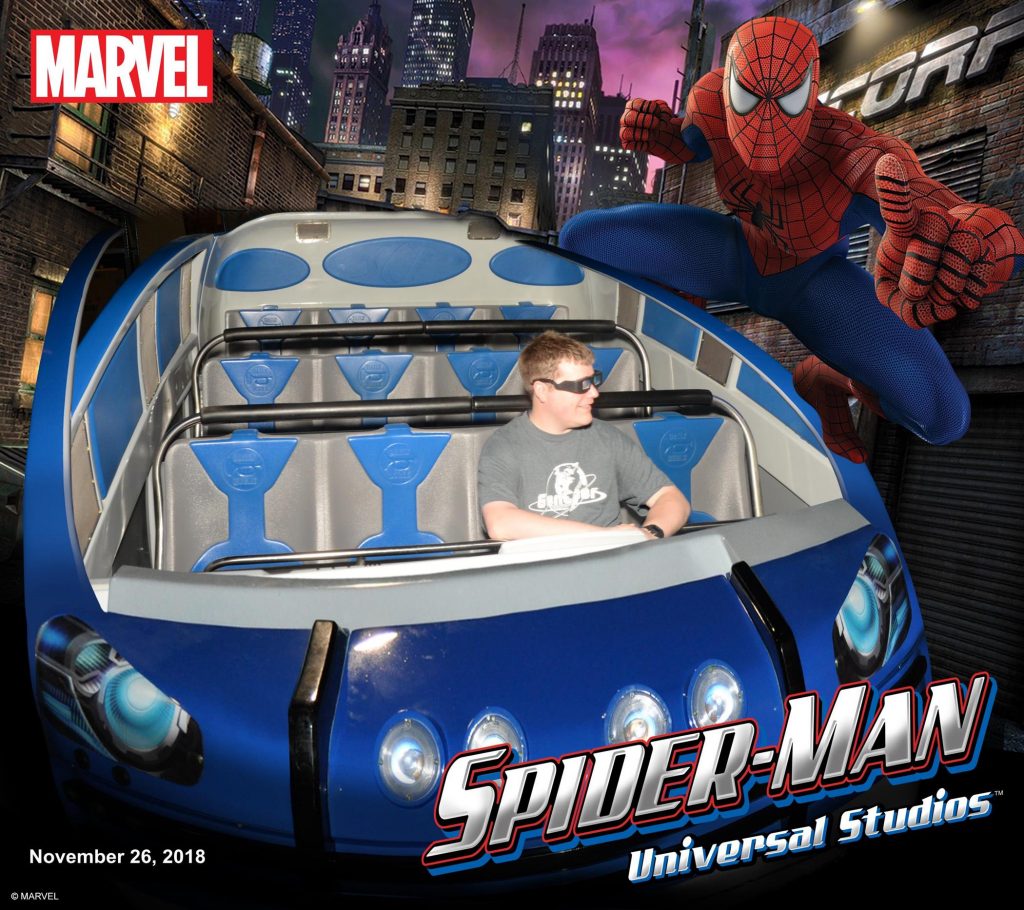 Another trip in the books. I don't know where I'll head next, but surely it'll feature roller coasters.